Welcome to Rousseau's Hockey Clinic
Our 2017 clinics are complete and we would like to thank all of our students for a great Spring and Summer. We wish you success with your 2017-18 hockey seasons.
Information on our 2018 Spring hockey clinics will be available in early December.
If you wish to get on our mailing list, please send us an e-mail including....
Players Name
Players Mailing Address
Players Phone Number
Players Birth Date (MM/DD/YY)
Players e-mail address
....to gary@rousseaushockeyclinic.com
What's New….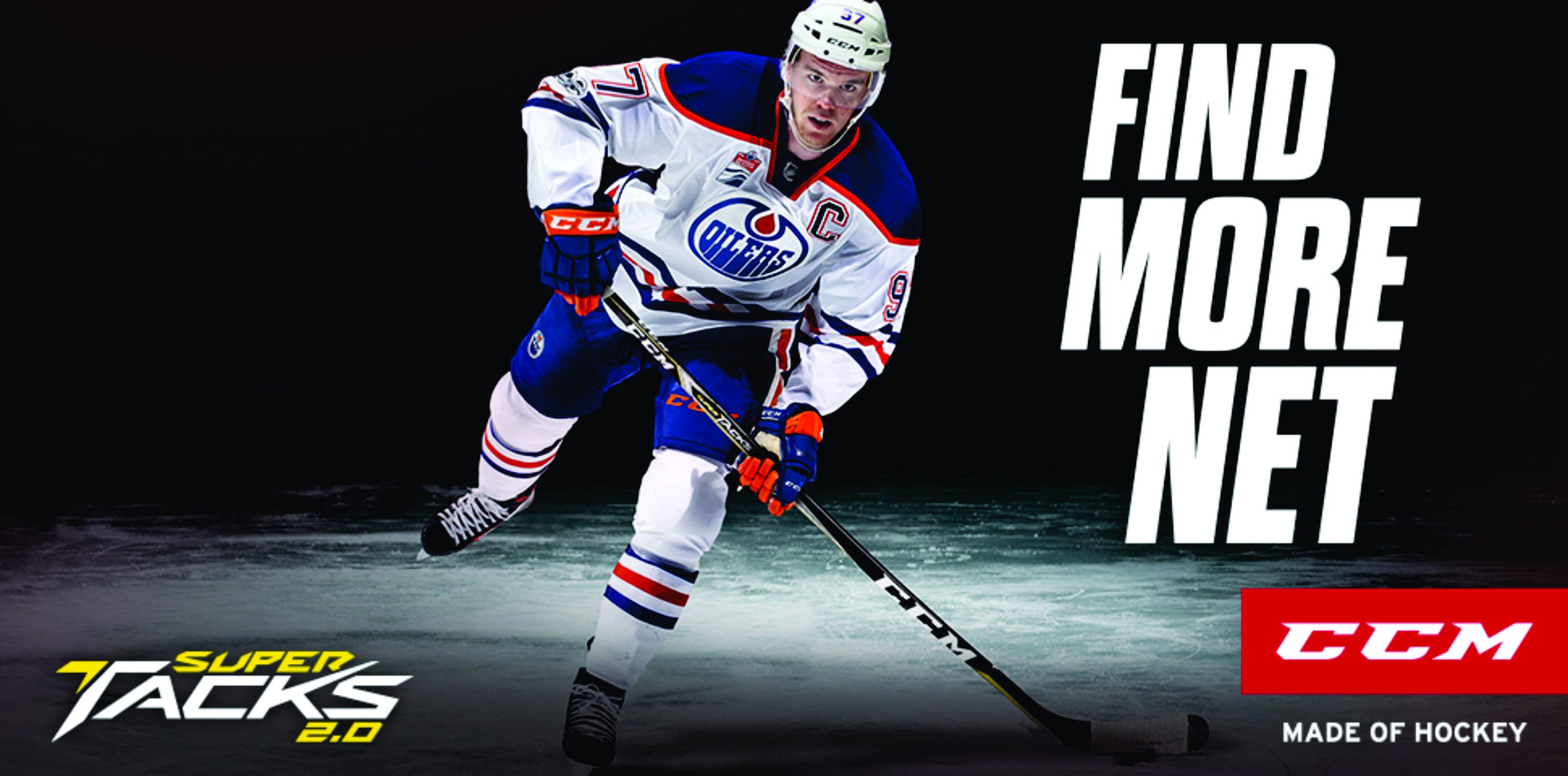 CCM Introduces the new Ribcore Trigger Stick:

The Ribcor line has always been unique due to its visual technology that helps generate amazing loading and quick release. The new Ribcor Trigger ASY will still feature visible Pop Matrix Technology, but the layup will be completely new. The ASY-1 Flex Profile was developed to help maximize the performance of every single fiber in the stick. This allows the players to release even quicker than before. The structure of the blade has also been modified to increase puck feel and reduce weight. The new Ribcor Trigger ASY stays true to the DNA of the Ribcor line while, once again, improving its feel and performance.
Kiana Melvin Playing at Elmira College
Congratulations to Kiana Melvin who is attending Elmira College in Elmira New York this year and who has been recruited to play for the Women's Hockey Team. Kiana started skating with us in 2009 as a student and we asked her to joined our staff as a counselor in 2013. We look forward to skating with Kiana again this Summer and wish her success as she prepares to play college hockey. Kiana brings the count of our counselors who are, or have played college hockey to 40.
CCM Introduces the new Super Tack Skate:

Five years in the making, CCM introduces the innovative Super Tacks skates engineered through leading hockey biomechanics research and state-of-the-art construction technology. Featuring MonoFrame 360 technology, Super Tacks are a one-piece boot frame providing a fully anatomical heel-lock with a 360° fit around and under the foot – a fit that is molded to the player's DNA. The Super Tacks construction eliminates the need for an outsole, providing greater foot-to-skate contact area and an unprecedented direct force propulsion system to help generate maximum power.
Rousseau's Hockey Clinic celebrates its 30th Anniversary:
This year marks 30 years that we have been offering Maine hockey players the opportunity to better enjoy the great game of hockey.  Our dad started Rousseau's Hockey Clinic with the intention passing on his passion for hockey to his sons.  His vision truly endures, as Rousseau's Hockey Clinic, today, strives to instill the very values we all were taught: discipline, honesty, attention to detail, work ethic, commitment and a passion for life-long fitness.  What started as a small power skating clinic in 1986 has grown to the states most active hockey school.  Since 1986 we have had the privilege to train with more than 8,000 Maine hockey players.  Today, Rousseau's Hockey clinic trains 700 hockey players each year and employs a staff of nearly 30 instructors and counselors. 
Our family grew up playing and teaching hockey, and the game has served as a powerful agent in our own personal development.  Further, we have made many long-lasting friendships along the way.  Hockey has provided us with the opportunity to spend time together and to develop a lifelong emphasis on learning, fitness and growth.  Rousseau's Hockey Clinic is a family run hockey school, and we consider ourselves fortunate to still be able to skate with our Dad and with each other and to have the opportunity to share the same experiences with our own children.

Rousseau's Hockey Clinic began with a core philosophy that players with better skills have more fun playing hockey.  We believe that hockey can only truly be enjoyed through hard work and commitment.  We also believe that hockey can be used as a tool to develop a young person's life skills.  We are proud of the fact that we have not wavered from this philosophy and that we are just as passionate about helping our students better enjoy the game as we were 30 years ago.

Each year we receive several testimonials from current and former students sharing their positive experience with our program and the advances that they have made in their hockey skills and enjoyment of the game.  What really warms our hearts are the experiences that former students share citing the impact that our program and teachings had on their lives and how they are now passing these values on to their children.

We are a family of hockey coaches and have been studying the game for 30 years.  We have learned how to break down the games skills and concepts to its roots and have developed a curriculum to effectively teach them to players of all levels.  Playing hockey is about having fun.  It's fun to compete, to improve, to work toward a goal and to achieve it.  We hope to have the opportunity to share time with you on the ice this off-season.